Understand your niche and get the necessary knowledge and skills through classes or certifications. 
Develop a business plan that includes your budget, location, marketing strategies, local regulations, and requirements. 
Develop a unique brand identity with extraordinary designs, a mission statement, and a name. 
Focus on your packaging by partnering with businesses that can provide custom sachets, cartons, or cloth bags. 
Look for advice from other women in business who have been through the process before. 
The food industry is an exciting and rewarding field. But it can also be one of the most competitive industries to break into. As a female entrepreneur, you may face unique challenges that your male counterparts don't have to worry about. This is why it's essential to understand the key strategies for success when launching and managing a business in this sector. Look at what you need to know about starting in this industry.
Understand Your Niche
The first step towards success in any industry is understanding your niche. Doing so can help you identify the best opportunities and define an approach that sets your business apart.
In the food industry, there are countless opportunities for women-owned businesses. This can be catering services and meal delivery apps to bakeries, restaurants, and more. Also, choose an area that interests you and do your research to make your business unique from other competitors in the market.
Furthermore, whatever you choose, be sure you have the knowledge and skills required to succeed. This could mean taking classes or completing certifications in food safety, culinary science, nutrition, or business operations.
Create Your Business Plan
Once you've identified your niche and the potential for success, create a business plan. This is a roadmap to guide you through launching and managing your business. Include important details like:
Budget:
You must have a good understanding of your budget before launching. This includes accounting for startup costs and any other expenses you may incur while running the business.
Location:
Where you operate can play a significant role in your success or failure. This could be an online platform, brick-and-mortar store, or food truck. Whatever it is, consider the location's potential customer base and operating costs.
Marketing Strategies:
Creating a successful marketing strategy is essential for any business, especially in the competitive food industry. Think about getting your message out there and attracting the right customers.
Follow Local Regulations and Requirements:
You must also understand the local regulations and requirements for running a food-based business. This can be done by getting the necessary licenses and permits and understanding health codes and food safety procedures. This also includes staying up to date on local food handling, storage, and labeling laws to ensure your business complies with all regulations.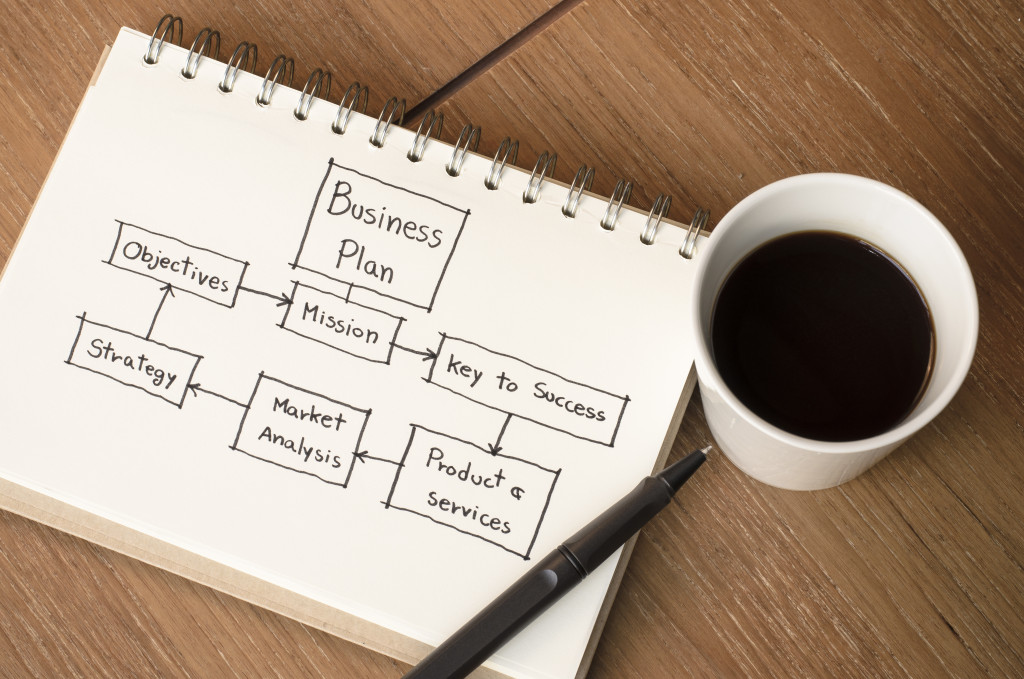 Develop Your Brand Identity
Your brand identity is essential for setting yourself apart in the marketplace. This will serve as the foundation of your business, as it is how you communicate with customers and build relationships with them. Consider things like:
Designs:
Your logo, imagery, color palette, and other visuals should be memorable and give customers an idea of what your brand represents. Choose something you can use across your marketing materials, such as business cards, websites, and packaging.
Mission Statement:
Develop a mission statement that clearly defines your company's values, purpose, and vision for the future. You can also use this to create a unique voice for your brand and differentiate yourself from the competition.
Name:
Your business name should be unique, memorable, and reflective of your brand. Consider brainstorming different ideas and researching potential names to ensure they are available. You can also take inspiration from popular food-related terms or something personal.
Social Media Presence:
An active presence on social media can help you engage with customers and drive traffic to your business. Utilize platforms like Instagram and Twitter to showcase your products and services and connect with your target audience.
Customer Experience:
You want to create a positive customer experience whenever someone interacts with your business. This could be through providing exceptional customer service, offering rewards and loyalty programs, or personalizing marketing materials.
Focus On Packaging
Another vital element to consider is the packaging. Not only can it help you stand out from competitors, but it also can impact your potential customer's perceptions of your business. Consider partnering with packaging businesses, such as:
Sachet Filling Companies:
Sachets are an efficient and cost-effective way to package food products. Therefore, consider networking with reliable sachet filling companies for more specialized services.
Furthermore, they create custom sachets with your logo, colors, and design. This makes them perfect for packaging food items like spices, sauces, and condiments to make them easier to transport and store.
Carton Manufacturers:
These businesses can create custom cartons with your branding on them. These are ideal for packaging items like prepared meals, baked goods, and other food products. Also, you can choose from various sizes and materials to fit your specific needs.
Cloth Bag Companies:
Cloth bags are an eco-friendly way to package food items. You can also print your logo and other branding elements on these bags.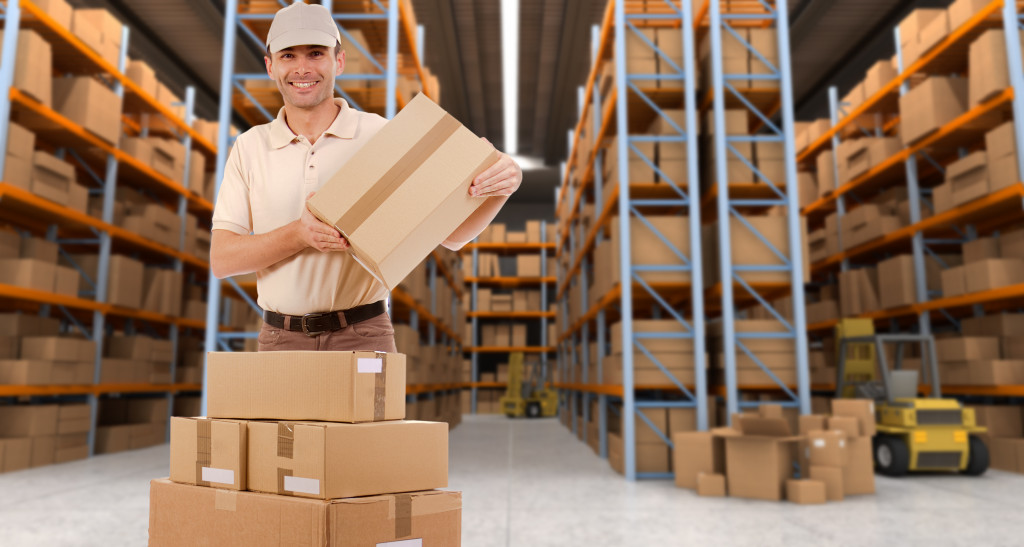 Seek Advice From Other Women in Business
Finally, don't forget to seek out advice from other female entrepreneurs who have gone through the process of starting a business in the food industry.
These experienced and successful women can provide valuable insights into what it takes to succeed as a woman-owned business in this space. They may even be able to connect you with helpful resources that you wouldn't have known about otherwise.
Remember to not be afraid to ask questions and get advice from those who have been through it. Also, staying humble and continuously learning is essential for achieving long-term success.
Starting a business as a woman in the food industry can be daunting and rewarding. It requires dedication, commitment, and hard work to make it successful. But with the right strategy and approach, you can create something unique for yourself and your customers. By following these key tips, you can put yourself in a great position to launch and manage a food-based business that stands out from the crowd.