Whether you're a newbie or a seasoned veteran in the corporate industry, maintaining confidence in your career is really challenging. There will be times when you're doubting your skills, especially when encountering mistakes or failures at work. This is more difficult if you have no family or friends around to lift you up. It will leave you in a puddle of emotions filled with stress and anxiety.
When we hear the words 'confident woman', most of us will think about the women who radiate happiness and success in their careers. Their confidence has influenced their career ambitions as well as their lifestyles. But what do these women have that makes them feel confident about themselves?
Like them, there are habits you can adapt to build on your confidence and push yourself beyond your comfort zone. Whether you have a fear of the future or change, developing better habits increases confidence at work. Here some ways you can do to boost your career confidence.
Maintain a self-care routine
Sell-care is a great way to improve confidence in all areas of your life. Most women give themselves a major makeover to improve their self-esteem. One example is maintaining good oral health and overall hygiene. If you often facilitate meetings and presentations, a sparkly, white teeth brings so much confidence. Aside from brushing and flossing, using natural teeth-whitening products will give you that winning smile.
Keeping your body and mind healthy is also critical in building confidence. People who often stay active and take care of themselves are those who have a better outlook on life. Otherwise, poor health habits, such as insufficient diet, little sleep, and a sedentary lifestyle affect physical and mental health. This will make you feel depressed, stressed, anxious, and lonely.
According to a study by the Harvard Medical School, keeping a healthy brain requires regular physical exercise, a good diet, and mental stimulation. Knowing you're in great shape gives enough confidence levels that will radiate throughout your body., giving you a further boost to your emotional and mental wellbeing.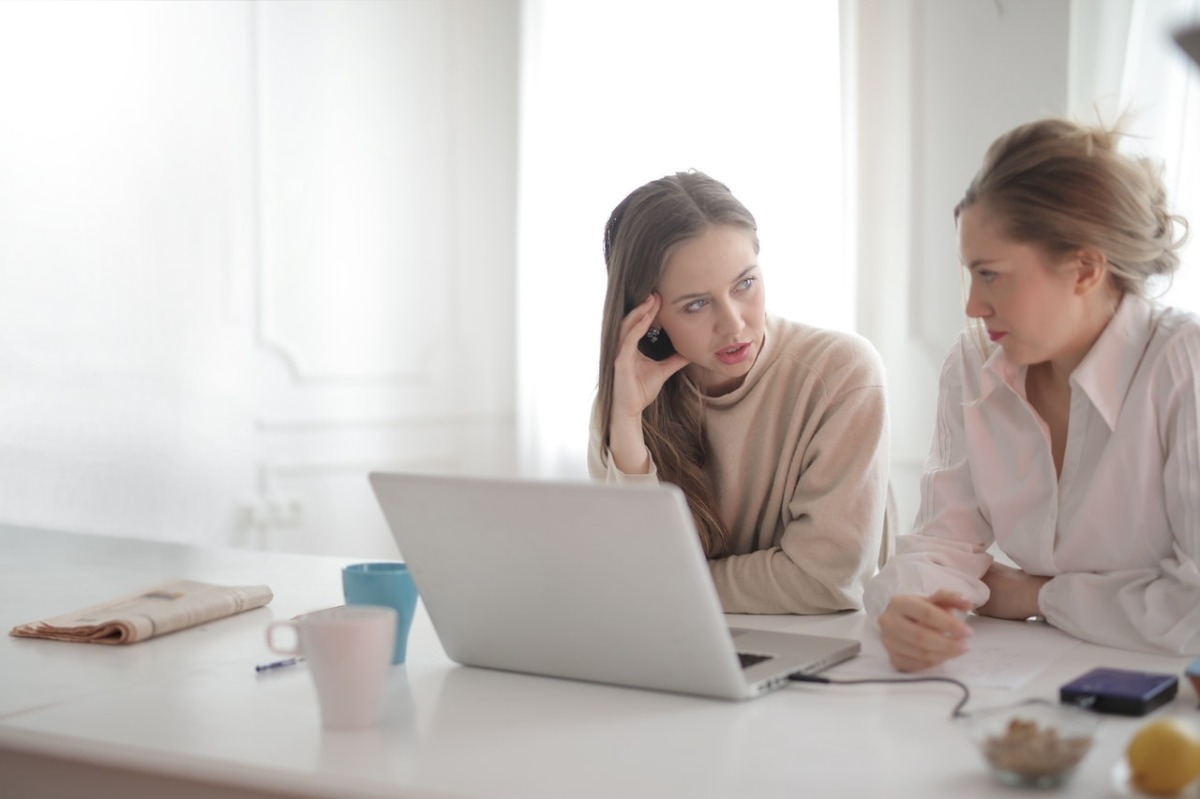 Find a mentor
When we're kids, we often get easily inspired by the things around us. We look for a good role model to keep us motivated about the things we love to do. Just like adults, finding a mentor to guide you along your career path makes a great impact on your confidence. Although people don't necessarily need mentors, they offer several advantages by allowing them to mold your career blueprint.
Regardless of role, background, or gender, it is important to have a mentor to build your career goals. If your company doesn't offer a mentorship program, seek out mentors who can offer advice and learning experiences.
Invest in your skill set
People tend to speak and present themselves confidently when they have sufficient expertise about the topic they're talking about. While being a go-getter can help you adopt a "fake it until you make it" attitude, a great skill set is what will help you score a raise or promotion.
To attain career advancement, you need to have unique expertise to set you apart from others. You can do this by finding ways to enhance your existing skills. Women who want to emphasize their value and expertise to their company develop additional skills to enhance their resume. This is a great way to channel initiative and leadership by exploring other ways to contribute to your career advancement.
If you're having a hard time building on credentials and professional development, you need to identify your strengths and weaknesses and work on them. If you're good at forming networks, you might be the right fit when recruiting business consultants. When the team needs an extra hand in analyzing datasets, why not volunteer to help the team?
Once you have invested time developing your skill sets, it's time to spread the word by speaking up about your expertise. Sharing the things you've gained from insights and previous experiences demonstrates initiative, leadership, and project ownership. Doing this can bring so much boost in your confidence to shape your career growth as you progress.
Every time you'll present or lead a meeting, commit to yourself by becoming the best version of yourself. Once you learn to build and learn different skills, the final step is to showcase them to contribute to the success of your career and workplace. After all, the success of your company also affects your value as an employee.
There will always be moments in life when we don't feel 100% confident all the time, but it is just a normal part of life. Everyone goes through some ups and downs which can serve as learning opportunities. What is important is we teach ourselves to overcome those negative feelings and develop better habits to gain confidence in our chosen careers.