There are times when you need your friends. You might have just gone through a divorce. Or you could have just given birth. Sometimes, you need a shoulder to cry on.
If you find yourself in the position of being that friend, how do you deal with a weepy pal? Your support will mean the world to them. But uttering a wrong word can worsen their grief.
You may have the best of intentions. But there are things that we should not do or should not say. Let us learn more about depression and how we can help our friends cope with it.
Silence
As the song says, "You say it best when you say nothing at all." It is completely cliché. But allowing your friend to express their fears will already lighten their burden.
Being silent is a gift to your friend. Saying things like, "What are you talking about? You are doing well." will only worsen how your friend feels.
It might even make her feel guilty. When you say something like this, you discredit her and her feelings. But this does not necessarily mean that you will remain silent throughout the conversation.
You should ask questions that will help them to open up. But you have to be careful about overdoing this because they might clam up. You should know when to talk and when to listen.
Chaperon
You can offer to accompany your friend to her doctor's appointment if her partner cannot join her. Your support is crucial during those times when she does not want to leave the house.
If she voices out that she does not want to go to her therapist, you should encourage her to stick to her schedule. You can even offer to accompany her to her therapist. Doing this will give her the confidence to push through with the therapy. Having a friend by your side will make a big difference.
This is also true during conferences with lawyers. For example, your friend was hurt in a car accident.  Most personal injury lawyers stated that their clients were more cooperative if someone they know was with them.
Your presence is a gift to them. It will tell them that you are a true friend. Your presence will tell them that they are not alone.
Encourage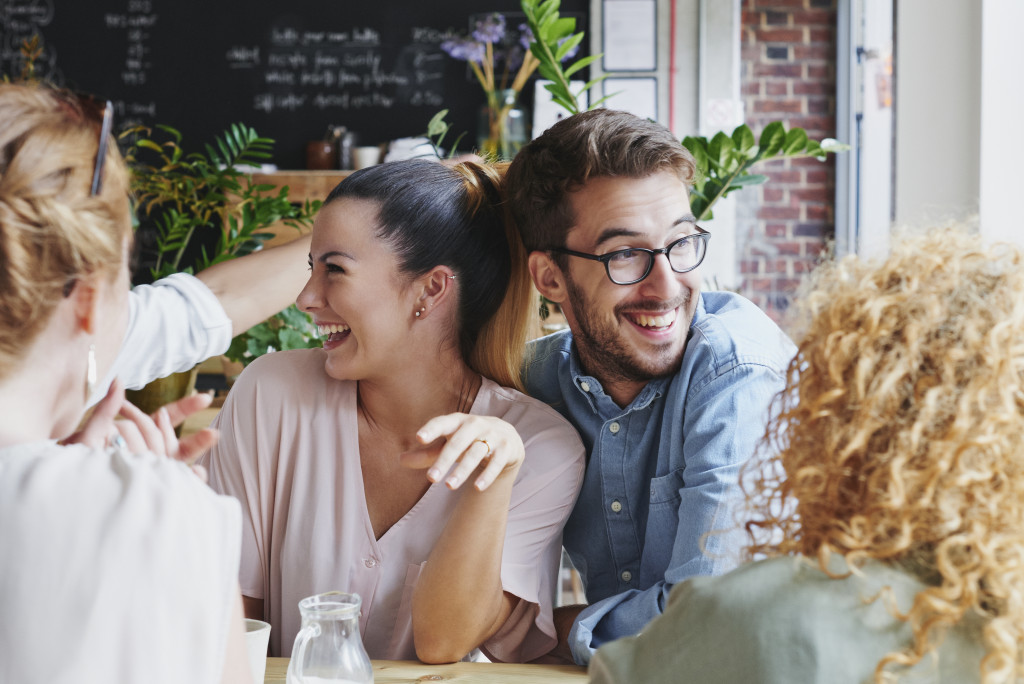 If your friend has not consulted a therapist, you should encourage them to see one. Doing this will give her the strength to ask for professional help. It will also tell them that there is no shame in asking for help.
Your friendship will help her get through this tough time. But there are moments when even your friendship is not enough. A therapist can prescribe her medication. They may give her something to help with her insomnia or a drug that stops the mood swings.
You should also encourage your friend to follow the psychiatrist's advice. Your friend might be hesitant to drink her medication because she is afraid that it will affect her child. If this situation arises, you can tell your friend that her doctor has already taken that into account.
You can also encourage your friend by celebrating her little victories. Let them see that the birth of the child is not all about her baby. You should make her feel that it is also about her.
If she tells you that she was able to sleep for eight hours, you should celebrate with her. You may not see the significance of this. But for someone who has insomnia, it means a lot.
Help
You should stop asking if there is anything that you can do for your friend. Instead, you can do the dishes at once.
You have to remember that your friend is on an emotional roller coaster. They do not know what to do. Verbally offering help will only put additional pressure on her. It will make her feel that she is not doing enough.
Instead of asking what you can do to help, you should do the dishes. If they have not eaten anything, you might offer to order some food. Doing this will lighten her load.
Helping your friend recover from postpartum depression or a messy divorce will eventually work out in your favor. You might be the one who needs help. When this time comes, your friend will be there to help you.
You might not even have to ask for help verbally. Your friend will immediately pick up the slack and support you during your time of need.