For women, raising a child is a rewarding journey, something that is selfless, joyful, and life-changing. But motherhood also has its ups and downs, from unexpected expenses, sleepless nights, and self-doubts. This can be particularly tough for single moms who are separated from their partners or those who lost a loved one. The trials faced by being a single parent may vary according to circumstances, but they often leave a person looking for the right resources and support.
Asking for help can be tough most times. There are moments when you think you can handle things on your own or you don't want to be a burden to those around you. But it is also important to know that there are plenty of people who like to help, especially single parents who need financial and emotional support. This is especially true for single mothers who are currently working with a divorce lawyer to receive child support.
If you find yourself in a tough situation, you can always seek help from your loved ones, helplines, and professionals. Many single parents face plenty of challenges, but you should know when to seek help when you need it. To get you started, here are ways to seek support for your solo parenting needs.
Support groups
Joining support groups comes with plenty of benefits for single moms. These organizations often consist of single mothers who have unique stories and struggles. There are local communities with their own support groups, where they connect children and parents looking for encouragement, friendship, and support.
You can also do your search by finding reputable support groups you find interesting. The Internet is full of helpful resources for single mothers. Whether you're married or a single mom, these websites offer different types of parenting support. Some of them include HelloBaby, Single Mothers by Choice, Adoption.org, and Surrogate.com. These websites are a great place to begin if you want to establish connections with fellow single mothers across the U.S.
Some groups allow mothers to take part in discussions or forums about parenting, organize night outs, and schedule play dates for their children. Joining groups for single moms within your area is also a great idea if you want to meet with them regularly.
Caregiving network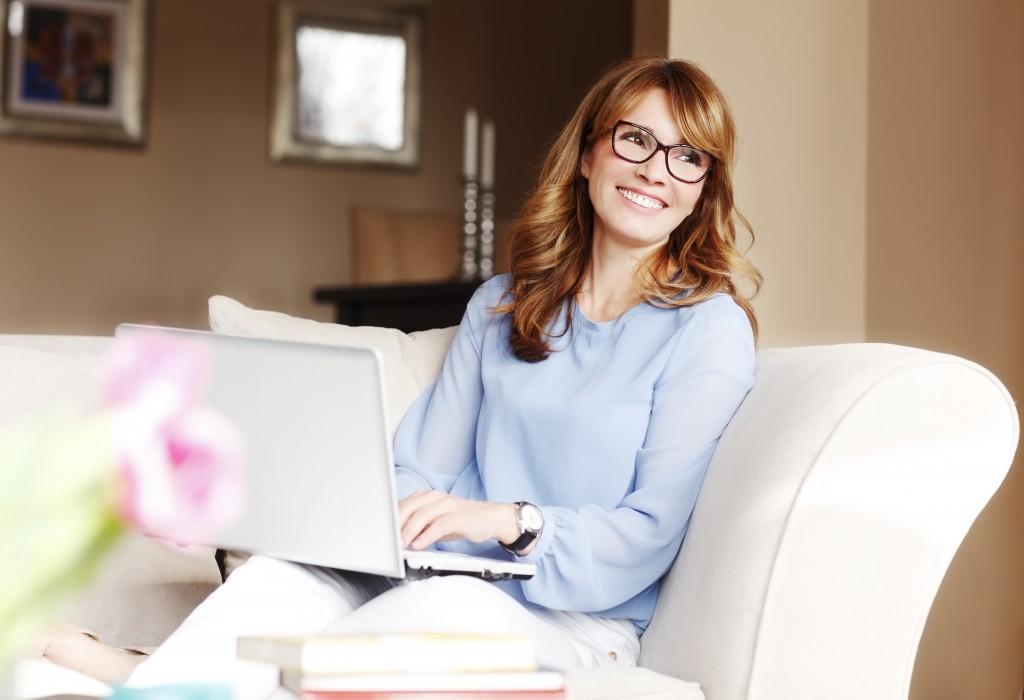 For single mothers, life can get really uncertain and busy. Sometimes we need help even at the most unexpected moments. Learning how to outsource tasks can make your life as a solo parent easier. Do this by forming a caregiving network to feel more comfortable and secure when an unexpected situation happens and childcare is very much needed.
If family members are not around, looking for support can get really stressful. It is not easy to entrust your child to a stranger, especially if you have no idea about their background. To make the search easier, ask for suggestions from your colleagues, close friends, or those who hire helpers or babysitters.
You can also coordinate with your child's school and check if they have recommendations about caregivers. Often, staff or faculty members are willing to work as nannies or babysitters during summer. Talk to your child's teacher if they know someone they trust and a great fit for your parenting needs.
If you can't find referrals, look for babysitting services or local nannies within your area. You can also visit websites and applications to find qualified babysitters nearby. Once you have a list of dependable candidates, make sure to conduct in-depth interviews and thorough background checks to ensure you are hiring the right person.
To save time and effort, it is best to look for reputable websites and agencies offering service work for childcare. These companies offer nannies that go through a rigorous application process to ensure the most qualified babysitters.
Social services
Community organizations and social services offer different support opportunities for single moms in need of assistance. By simply dialing 211, single mothers can access essential social services from different community organizations and support agencies. The Federal Communications Commission started this initiative to help the disabled, elderly, or those going through a personal crisis.
Dialing this number can provide single moms with unlimited resources for different support categories. These include basic needs, mental and physical health, family support, and work assistance. If your area has no access to 211, you can try websites that offer support for single moms. One example is the Single Mother Guide that offers free grants for single mothers.
Living as a single mom is a challenging yet rewarding experience. Although parenting can be a tough job, a little help makes a big difference. Remember that seeking support will help you become the parent you always want to be.