While marriage is a fairy tale for some, it is a total mess for others. Sadly, it comes to a point where a couple has no choice but to split. You must be one of those unlucky women who is going through a divorce right now. Don't worry whether your cause for separation is your husband's betrayal, personal conflicts, falling out of love, ego clashes, or anything else.
This guide will help make the process go smoothly. It will also show you how to live a single life after divorce on your terms.
Contact legal professionals
Whatever the case may be, the first thing you should do is contact a legal practitioner. You may believe that doing so will cause things to spiral out of control. But it is only fear; in reality, you will have someone's back and a sense of preparedness. A skilled legal practitioner handles everything from filing a suit to representing you during the trial. If you are unsure who to contact, ask a trusted family attorney for a recommendation. I recommend that you also hire a reliable process server.
This is because they are familiar with the procedures for serving divorce papers in the state. They know how to serve divorce papers if your husband refuses to cooperate. They can even arrange for service to be performed at your house, file an affidavit, and even testify in court about the service. Hiring the help of a qualified lawyer and a server can certainly relieve you of a significant amount of burden.
Assemble your documents
The next step is to gather all the necessary documents and financial statements. It would help if you determined what you and your spouse make and owe. Check bank statements, retirement funds, tax returns, mortgage statements, loan paperwork, investment accounts, electronic statements, and other similar records.
Watch for any odd behavior, such as money being debited from a shared account, needless spending, and so on. In addition, request a tax return from the IRS for details only your spouse has access to. All of this is critical to ensuring that you receive every dime that is entitled to you.
Keep track of your expenses
Assemble receipts for every single expense incurred in the last three months. Also, check over your credit card statements for the previous six months. In a spreadsheet, categorize everything and determine the necessities for survival. This will assist you in requesting financial assistance if you need it.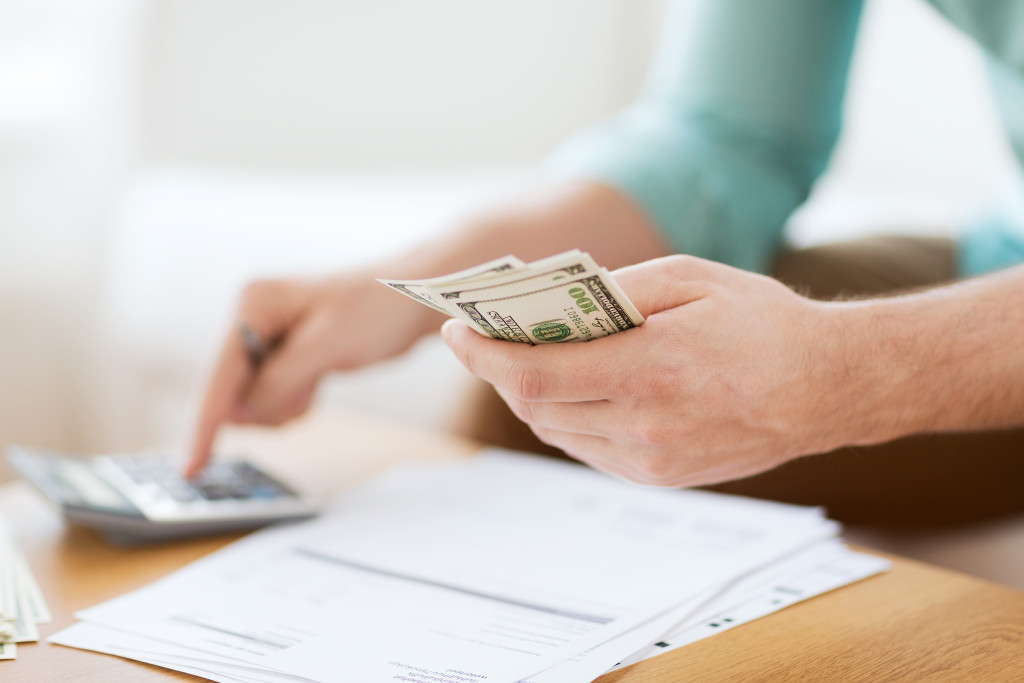 Handle finances smartly
Now that you are single, you must make financial decisions for yourself from scratch. Start by opening a separate bank account in your name, saving as much as you can, and building an emergency fund. Additionally, get a new credit card and seek expert assistance in restoring your credit score. Knowing how to manage finances is the only way to secure your future.
Pay attention to your kid
To whatever degree your relationship with your spouse has deteriorated, you both must keep the fights away from your children if you have any. You should both work together to smooth your child's transition from a happy family to divided parents. You and your partner should not rush and allow your child some time to comprehend and adjust. Communicate openly with the child about the upcoming adjustments. For the sake of your child, both of you should maintain close contact with your children so that their psychological and social health is not threatened.
Seek counseling
Consulting a therapist is a sure way to get your life back on track and out of the mess. Counselors push you to leave the dark parts of your life behind and embrace what the future has in store for you. They will truly assist you in coping and understanding that it is normal to grieve the loss of your marriage.
Join a community
You are fortunate to have the support of your family and friends. But, no matter what, they will never understand your worries, dilemmas, and sorrow. You might end up isolating yourself. Instead, join a group and connect with others who have experienced similar issues. You will find support and direction on how to go ahead joyfully through their experiences.
It's tough to see the light at the end of the tunnel after a divorce. You will be caught between emotional burnout and financial obligations. But don't worry, things will improve with time. So go easy on yourself and don't isolate yourself. Surround yourself with incredible people, not pity onlookers. Take time to heal and allow yourself to come back stronger and more confident. After all, separation does not signal the end of your life. Instead, a fresh start awaits you.