For Hannah, meeting Matt was a "happy accident," she shared in Cosmopolitan. Both were busy using a dating app when it matched them based on age and location. The problem is, Hannah didn't change the default settings, so a part of the information wasn't true.
Nevertheless, it didn't stop them from talking. Early into the conversations, they shared their baggage to get it out of the way and to see if the pairing was worth pursuing.
Although neither wanted to take the relationship seriously, they found themselves talking on the phone. About five months into dating, he met Hannah's son from a previous relationship. Both got along well. In less than a year, he proposed and she said yes.
Hannah and Matt's story is one of the growing number of success stories of dating platforms. It then raises an essential question for men and women currently looking for love: can one truly find it on dating apps?
Men Are Active Dating App Users
In 2020, Pew Research released a study on online dating behavior and patterns in the United States. According to it, about 30% of US adults tried a dating app at least once in their lives. The percentage of users was highest among the young ones.
Around 48% of men and women between the ages of 18 and 29 are members of these platforms. The number then begins to decrease as the ages go up. However, around 13% of senior adults are also looking for potential partners online.
Meanwhile, the members of the LGBT community are more likely to join dating apps. Over 50% of the respondents said they used these programs, such as Tinder or Grindr. But perhaps the most surprising information is between men and women.
Contrary to what most people think, it's actually the males rather than the females who join dating platforms. Ogury also revealed a similar result. They discovered that the gender ratio in Tinder was nine males to one female. The same pattern also existed even in supposed female-driven apps like Bumble.
This can be problematic for men. With fewer women, they have a lesser chance of getting a good match. The good news is they have other options.
For instance, they can approach matchmaking services, which can help them find a potential partner who may not be an active dating app user. Even better, matchmakers can pair people according to personalities, increasing the likelihood of success.
Can It Lead to Marriage?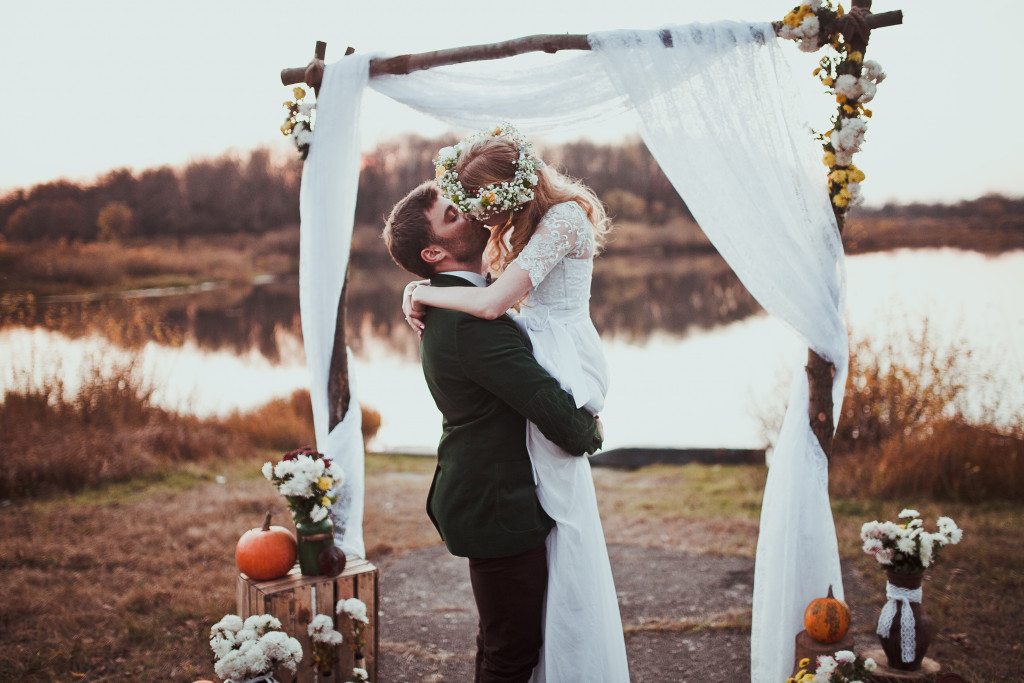 As to why they are in dating apps, the reasons seem to vary based on age. For young adults or those from 18 to 24, these platforms make great places to look for hook-ups. For those between 25 and 34, they are seeking long-term partnerships, relationships, or even marriage. That is understandable since these are the marrying and childbearing years.
However, only a small percentage result in marriage. Pew Research studies cited that about 12% of those who used dating apps eventually dated with their matches in real life and established a long-term partnership or said I Do.
Many factors could affect the chances of finding true love on these websites:
1. Length of Time before Getting a Match
The process of getting a match can take some time even if a dating app already has millions of members. Some have to wait for months or even a year. It then takes about one to two weeks of constant communication before both will decide to meet or talk outside the app.
2. False Information on Dating Apps
On the same survey, many online daters complained about misleading or false information that other members leave on their profile. About 45% said this made them feel frustrated. Worse, these individuals are prone to catfishing, which is a deliberately deceptive act that can harm a person. Catfishers can steal data and wipe out someone's bank account.
3. Apps Being Used
Dating apps can also have their reputation. Take, for example, Tinder, which many people believe is a dating platform for hook-ups. In a survey by the website, over 5% of the members said they couldn't commit because they have plenty of options. That's way below the 44% of people on other online dating venues.
The bottom line is you can still find the love of your life on dating apps. Men can build relationships that may eventually lead to marriage. However, if they don't want to wait too long and increase their chances of getting the right match, they may want to step away from these apps and look for professional matchmaking services instead.